"Coherence" by Christopher J. Sanborn (ArtCASA)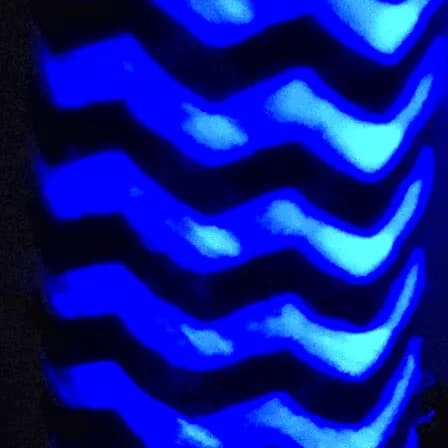 Attestation: "I, Christopher J. Sanborn, originator of the work herein, hereby commit this artwork to the BitShares blockchain, to live as the token named ARTCASA.COHRNCE, as an original, first-edition, tokenized digital artwork."
Narrative: "Decoherence, Many, Unaware of each, One to the other. A drop, A knock, Alert, align, Suddenly, Coherence. Coherence and Decoherence represent the Yin and Yang of Order and Chaos in the universe and how they evolve into each other. Coherence and Decoherence may be freely interchanged via liquidity pool ARTCASA.CODECOLP."
Acknowledgments: "N/A"
Asset name: ARTCASA.COHRNCE
Current owner: ???
Quantity issued: 2
File type: NFT/ART/VISUAL
File encoding: ???
Precision: 0
Asset issuer: ???
Creation block: 62253239
Creation time: 2021-09-25T22:31:21
The NFT titled 'Coherence' (ARTCASA.COHRNCE) can be traded/transfered on the Bitshares decentralized exchange
Bitshares explorers
No flags are currently enabled.
Signature
1f55b3e002d2dd426445feb1cff61e856f7c2279e7d897dde88177745b6ef1e7cb6ac290d7e478808f59a22a39b3d4ded6b2eeddc8a5cad62aba5dc1d17b4bc7be
Signature pubkey/address
BTS794FFkPMAZ9yDWBFCGsuG4y8U448s95674H7dnKdQLh6LVvyug
Password multihash
License: CC BY-NC-SA-4.0
Holder license: CC BY-4.0
NFTEA Gallery
An open source NFT gallery powered by the Bitshares blockchain!
All displayed NFTs are tradeable on the Bitshares decentralized exchange, get collecting!