"Metropolis" by nft.artist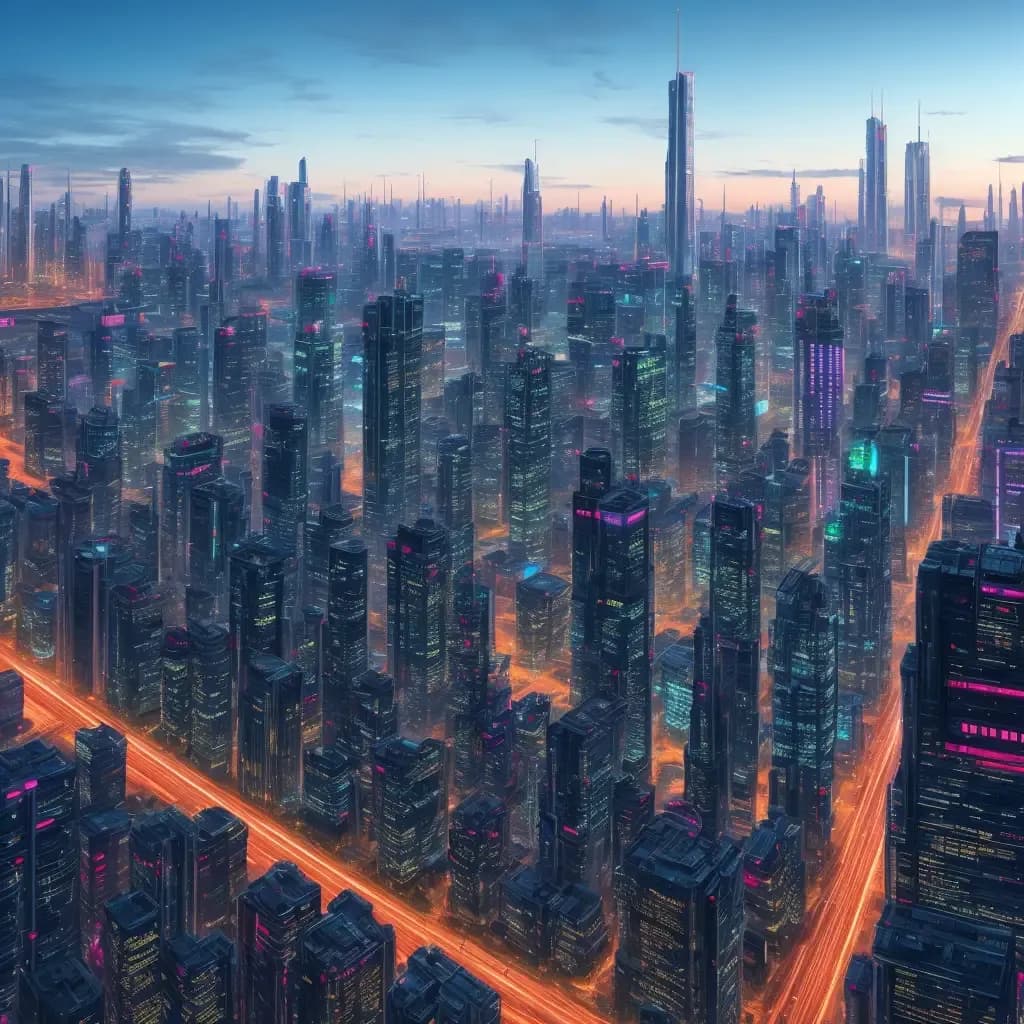 Attestation: "The artwork stored in NFTEA.METROPOLIS is original and no prior tokenization exists or has been authorized by me."
Narrative: "a futuristic city, view of the whole city from a rooftop, futuristic megatropolis city, mega structures, judge dredd mega buildings, neo tokyo, busy traffic, futurism, future living"
Acknowledgments: "This NFT's images were generated from a combination of positive & negative text prompts using Stable diffusion 1.5 "
Asset name: NFTEA.METROPOLIS
Current owner: ???
Quantity issued: 100
File type: NFT/ART/VISUAL
File encoding: ipfs
Precision: 0
Asset issuer: ???
Creation block: 80714205
Creation time: 2023-07-01T02:00:45
The NFT titled 'Metropolis' (NFTEA.METROPOLIS) can be traded/transfered on the Bitshares decentralized exchange
Bitshares explorers
No flags are currently enabled.
Signature
1f7a3bd984376cfbea8419d732f903388cf3b8fef794061de34ccc386946bb90dd74160d9007d86beb3103be12a05ac364831b18d1f49bfb3f97cc8670362084bb
Signature pubkey/address
BTS6NheUMsuFdVGSZ91dZeNKL4bpxTM9k82JahcgxbjdrK7pe8Swq
Password multihash
License: CC BY-4.0
Holder license: CC BY-NC-SA-4.0
NFTEA Gallery
An open source NFT gallery powered by the Bitshares blockchain!
All displayed NFTs are tradeable on the Bitshares decentralized exchange, get collecting!